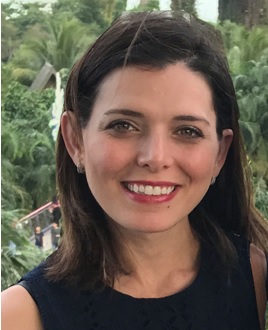 Dr Potres is a specialist prosthodontist; she completed her undergraduate dental training at the University of Adelaide in 2004. After working in Adelaide and Sydney for a number of years, she went on to complete a specialist training in prosthodontics at the University of Sydney.
Prosthodontists are experts in the restoration and replacement of teeth. After completing five years of dental school, prosthodontists receive an additional three full years of specialised training in an accredited post-graduate program.A prosthodontist receive advanced training in cosmetic dentistry and reconstructive dentistry such as crowns, bridges and veneers, dental implants and dentures. A prosthodontist is also trained in the management of temperomandobular disorders (TMDs), maxillofacial prosthodontics, and snoring and sleep apnoea.
Dr Potres has over 10 years of clinical dental experience, her special interests includes cosmetic dentistry especially dental ceramics and veneers, implant dentistry and immediate loading, temporomandibular joint disorders, fixed and removable prosthodontics. Her approach to treatment is based on accurate and comprehensive diagnosis, attention to details, case discussion and formulation of long term treatment plan based on the best available evidence. Dr Potres strives for excellence and achieving high aesthetic and functional outcomes.
To further her dental knowledge Dr Potres undertaken a Master degree at the University of Sydney in the topic of growth and remodelling of the temporomandibular joint, she was also the leading researcher on the topic of bone augmentation and dental implant placement.
Dr Potres holds a clinical advisory and lectorial position at Westmead Hospital where she is involved in treating and caring for patients. She also holds a clinical supervisory position at the University of Sydney where she is involved with mentoring undergraduate students.
Dr Potres is a member of the Royal Australasian College of Dental Surgeons (RACDS), the International College of Prosthodontists (ICP), the Australian Society of Prosthodontists (ASP), and the Academy of Australian and New Zealand Prosthodontists (AANZP).
Dr Potres keeps up to date with continuing education and new technologies.